Restaurant at a stone's throw from Termini Station
Santa Maria is a café, cocktail bar and Italian restaurant with a cuisine closely connected to the country's traditional cooking. A kitchen that is careful about selecting its products that are always very fresh and top quality. A restaurant close to Termini station. Great as a starting point for a 1 day itinerary in Rome. Ideal for work meetings and business lunches between one trip and the next, but also for an all-Roman break in an area rich of history. The closeness to Termini Station is no doubt one of the strong points of our restaurant, which offers a welcoming internal dining hall and an outside area used as a café and restaurant. A strategic position to eat pleasantly near to Termini Station, with a careful and professional service, and an Italian chef passionate about local flavours who has more than 20 years of experience in Rome's best kitchens.
Our kitchen also caters for healthy food lovers, with traditional soups and vegetarian dishes. Lastly we also offer a menu for children and quick dishes to take away
THE KITCHEN
Café and cocktail bar
The day at Santa Maria starts very early, with the café service. And this is the ideal bar for breakfast with homemade cakes, or for a mid morning snack, with sandwiches and stuffed bread rolls prepared daily in our kitchen using very fresh ingredients, juice extracts and freshly squeezed juices. We also offer both the internal dining hall or the two external areas for quick business lunches, where you will find tables surrounded by plants to enjoy a pleasant moment of discretion.
In the afternoons, our bartenders prepare rich aperitifs and cocktails for lovers of quality drinking.
THE CAFE'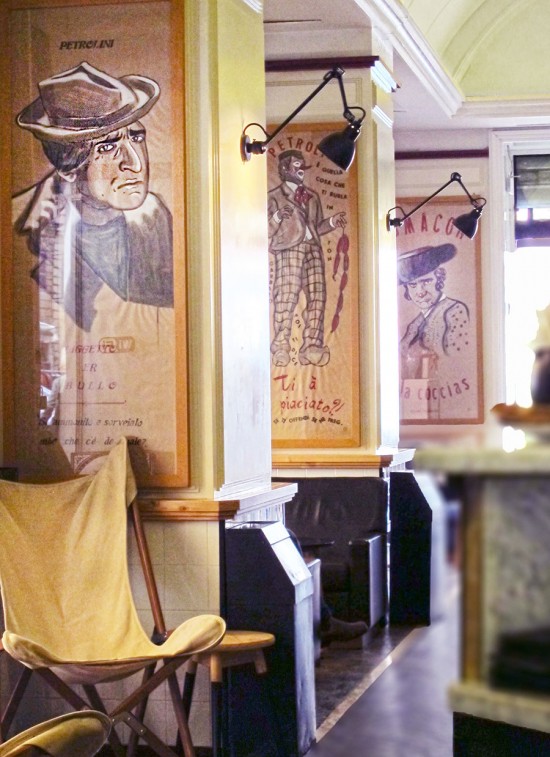 The Name
The history of the evocative Papal Church of Santa Maria Maggiore inspired the name of the local. The church was founded in the 5th century AD by Pope Sixtus III and is the only one of the four papal churces to have preserved the original early Christian structure.
The venue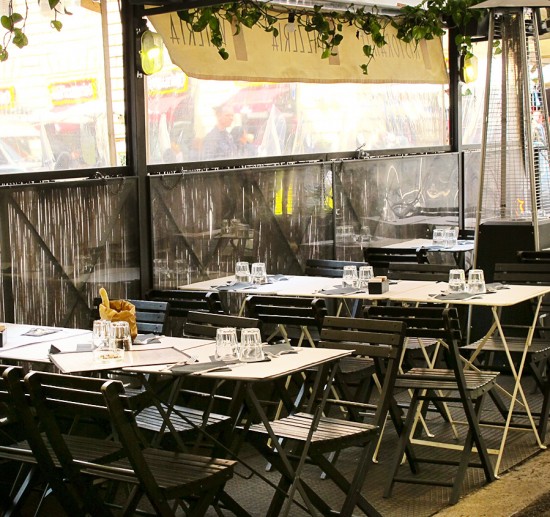 Outside area
Santa Maria's venue also develops outdoors with an outside area used as a café and restaurant, with tables surrounded by plants and bamboos that ensure the right level of privacy.
The dishes of Roman cuisine
Santa Maria's chef draws inspiration from the recipes of Italian cuisine, especially from the Lazio region.
Each day it's the market that decides what's on offer: vegetables, fish chosen for the preparation of dishes, all follow the rhythm of the seasons.
For lovers of homemade flavours, the chef recommends: carbonara, fettuccine alla papalina, cannelloni al sugo, scaloppe al vino and lobster spaghetti.
ROMAN PASTA DISHES