Authentic Italian Restaurant and Pizzeria near Termini station
Santa Maria is a restaurant with typical Italian and roman cuisine, a few minutes away from Termini station. Fresh and quality ingredients. The restaurant offers pasta, typical courses of roman tradition and authentic Italian pizza. Santa Maria Osteria Romana is also a good bar for breakfast, with American breakfast and tipical Italian coffes and cappuccinos. In the afternoon our cocktail bar serves offers drinks for aperitivo and after dinner.
Close to Termini station, in the center of Rome, the restaurant is the perfect place to eat a good pizza or a dish of pasta and then explore and visit Rome. If you are in a hurry and want a quick lunch the restaurant offers take-away service for all dishes.
Reserve your table
Phone number: 06/4467297
Address: Via Gioberti, 28, 00185 Rome
Opening hours: every day from 7:00 a.m. to Midnight
RESTAURANT AND PIZZERIA
Traditional Roman pasta and more
The pasta you need to try when in Rome: gricia, amatriciana, carbonara, cacio e pepe. But Rome is not just pasta. Santa Maria's chef draws inspiration from the recipes of Italian cuisine, especially from the Lazio region. Each day it's the market that decides what's on offer: vegetables, fish chosen for the preparation of dishes, all follow the rhythm of the seasons. For lovers of homemade flavours, the chef recommends: carbonara, fettuccine alla papalina, cannelloni al sugo, scaloppe al vino and lobster spaghetti. Pasta gluten free is also available.
SHOW MORE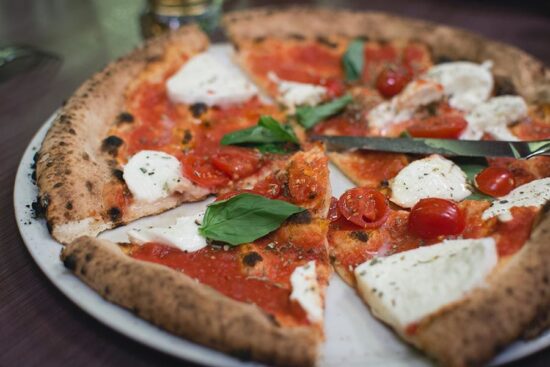 Authentic Italian pizza
It's also time for a pizza! Both at lunch and at dinner! Santa Maria Osteria Romana is your place to eat an authentic good pizza near Termini. The dough is left to rise for 48 hours. Classic proposals as Margherita and special pizza with many selections of vegetarian pizza. By popular demand, also we serve gluten free pizza.
SHOW MORE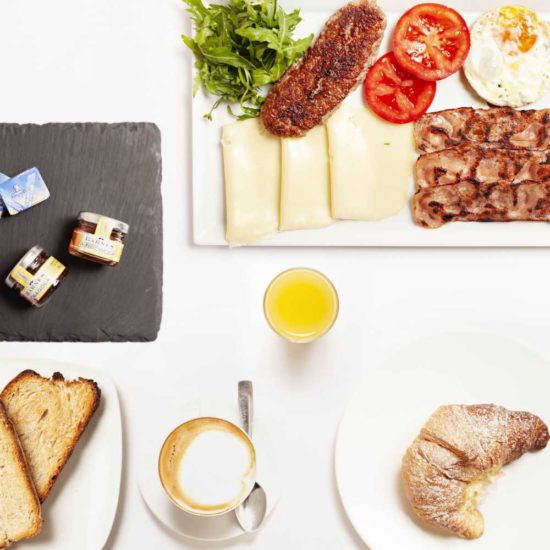 Italian and American Breakfast
Your bar with the best breakfast two steps away from Termini. We offer 4 kinds of breakfast, from classic cappuccino to a complete American Breakfast.  Salty and sweaty breakfast every day from 7am.
BREAKFAST MENU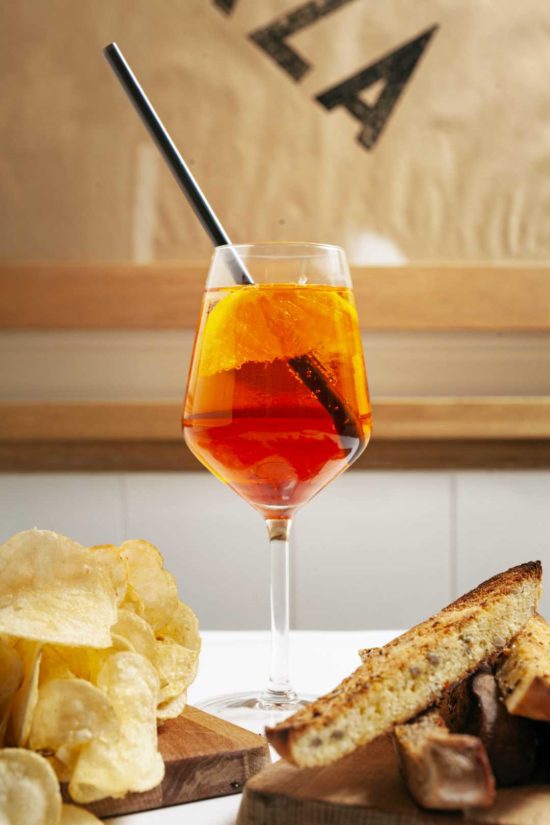 Cocktail bar and Aperitivo
A good drink near Termini Station for aperitivo or relaxing after dinner. Our bartenders prepare rich aperitifs and cocktails for lovers of quality drinking. Gin Tonic, Mojito and Piña Colada are just some cocktail if you can taste at Santa Maria Osteria Romana!
SHOW MORE
Sandwiches and hamburger for a quick lunch
A quick lunch before your train leaves? Fresh and tasty sandwiches for a quick lunch: cold cuts, cheese, vegetables. Vegetarian sandwiches are always available.
SHOW MORE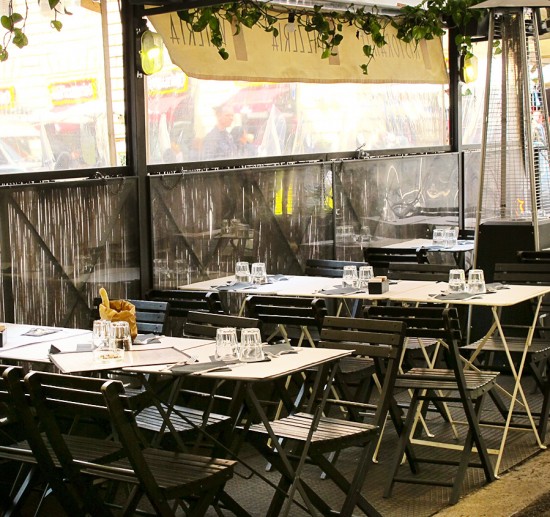 Outside area
Santa Maria's venue also develops outdoors with an outside area and outdoor seating, used as a café and restaurant, with tables surrounded by plants and bamboos creates the perfect atmosphere to relax.
BOOK A TABLE