AUTHENTIC ITALIAN CUISINE
Restaurant near Rome's Termini Station
Looking for an Italian restaurant in Termini Station area?
Santa Maria Osteria Romana. Italian restaurant near Termini, with typical Roman pasta and regional cuisine. Cacio e Pepe, Carbonara and Amatriciana. The real first Roman courses near Termini Station. Italian cuisine and its food products are part of our culture and they speak Italian to millions of people around the world. This is why every day Santa Maria Osteria Romana wants to celebrate it by respecting its flavours, recipes and using the freshest raw ingredients.
Tradition, fresh and seasonal ingredients
The Chef Alessandro Bravi, Italian with a passion for the country's national gastronomic tradition, manages the kitchen team, which serves recipes from the territory, not just the Lazio region, prepared with meticulous care.
We are in via Gioberti 28, two steps away from Termini Station
Phone number: 06/4467297
Opening hours: every day from 7:00 a.m. to Midnight
Delivery and take-away are always available.
MENU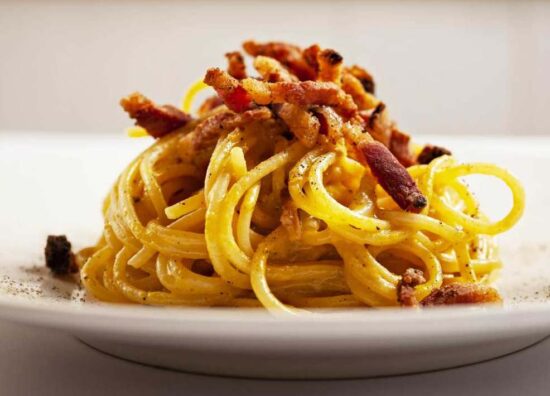 Carbonara and roman cuisine
You are looking for a good roman cuisine near Termini Station? Here in Santa Maria Osteria Romana you will find an authentic roman restaurant, with all the most famous and traditional recipes, such as carbonara and amatriciana.
A perfect lunch spot a few steps away from Termini Station, perfect to eat a good pasta before to visit and explore Rome.
SHOW MORE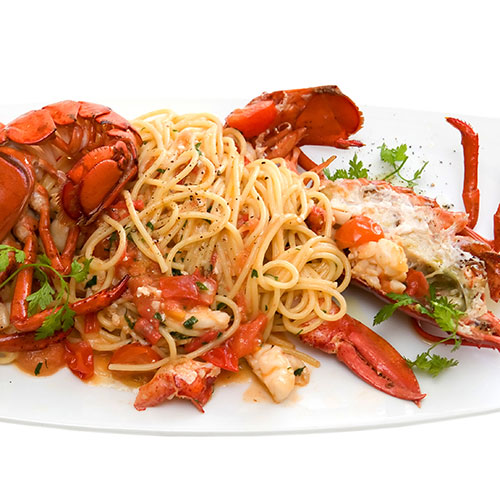 Lobster spaghetti
The tagliolini, or linguine, with lobster is a specialty of the Santa Maria Osteria Romana restaurant menu, a must have for every tourist near Termini Station, in Rome.
Show more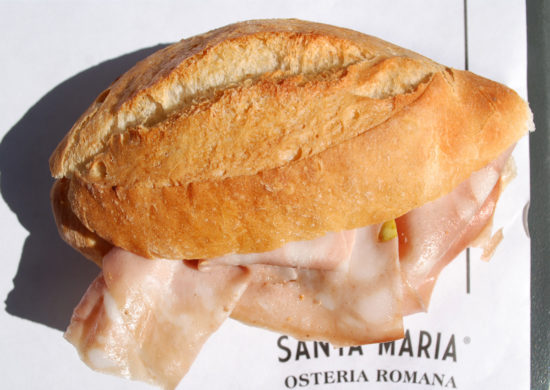 Quick lunch near Termini station
Your train is leaving from the station and you need a quick lunch? Here you will find sandwiches with seasonal ingredients for a quick lunch near Termini Station in Rome.
And, if you're late you can book your Lunch Box!
SHOW MORE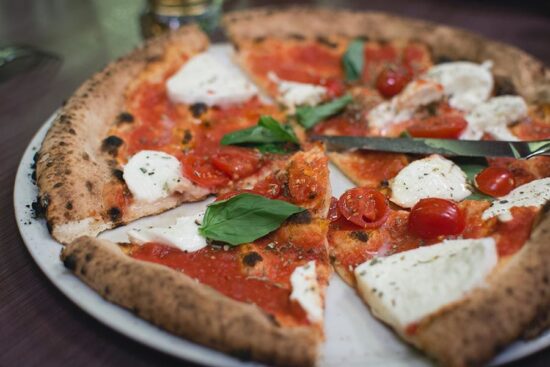 Italian pizza
A real Italian pizzeria near Termini Station! The dough is left to rise for 48 hours. Classic proposals and special pizza with many selections of vegetarian pizza. Also gluten free pizza.
SHOW MORE
Discover Roman and Italian cuisine