Hight quality quick lunch
Good and tasty quick lunch near Termini Station
Quick but hight quality lunch break near Termini Station, Rome? At Santa Maria Osteria Romana you can find such a real quality Italian cuisine not far from the station.
We are in Via Gioberti, 28. We are open every day from 7am to 12am.
Are you late? Dont'worry! Book your Lunch Box!
A stone's throw from Termini Station, Santa Maria Osteria Romana takes care of the travellers and makes take-away Lunch Box, dedicated to travellers who don't want to miss the opportunity to eat well and Italian as well.
Fresh sandwiches, pizza, pasta, hamburger, salad and more ready for you take-away or delivery!
Contact us for reservations: 06/4467297
Sandwiches
Our bread is made according to the Italian tradition with mixtures of selected flours. Each bread is paired with wholesome products, to enhance its flavors and quality.
Below our sandwiches: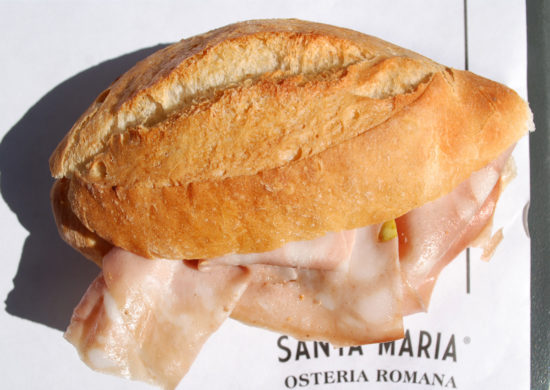 Mortazza
Roman traditional bread with pistachio mortadella.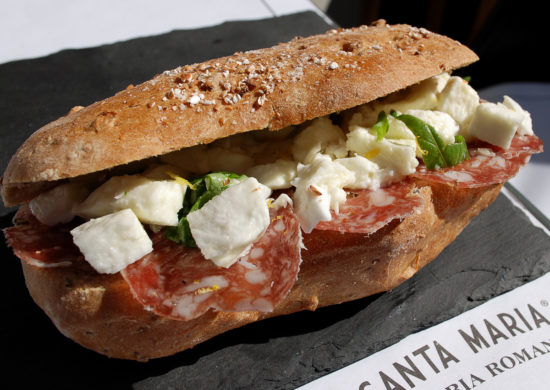 Gentile
"Ciabatta" traditional Italian bread with Gentile salame, buffalo mozzarella, basil and lemon.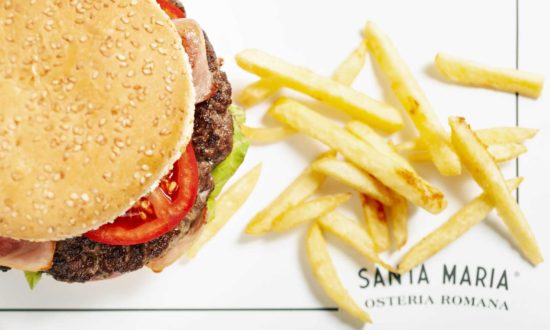 Hamburger
Selected beef for a perfect hamburger! Vegetarian is also available.
Santa Maria beef burger: 280 g with tomatoes, iceberg lettuce, sweet and sour red onion and crispy pork cheek.
Veg burger: quinoa, potatoes, carrots with parsley, tofu, soybeans, bean sprouts and green sauce.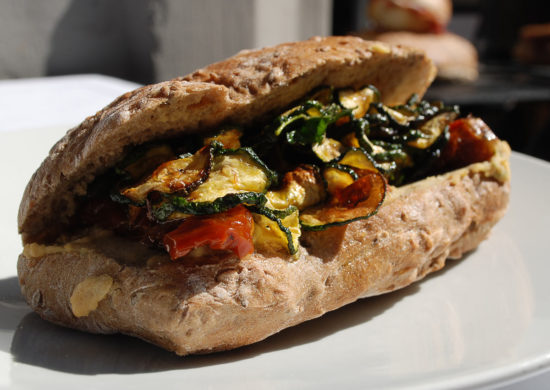 Vegan
Hummus, zucchini, dried tomatoes.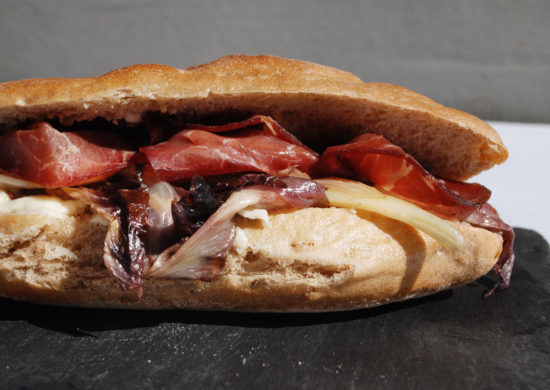 Segale
Bresaola, gorgonzola and roasted radicchio.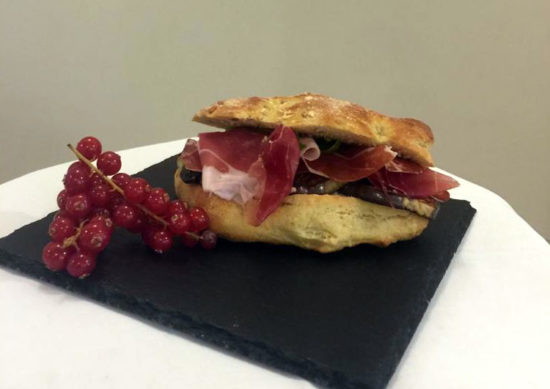 Mais
Mais flour bread, crunchy speck, grilled eggplants, basil, feta cheese.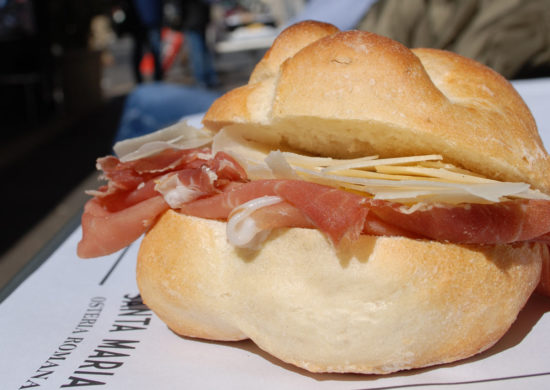 Rosetta
Traditional Roman bread, Parma ham, Parmigiano.